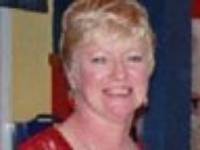 Bridget Weeks
Professor H
Nursing
(718) 368-5548
M-410, Marine and Academic Center
Biography
Professor Bridget (Maggie) Weeks was hired at Kingsborough Community College as an Assistant Professor in the Nursing Department in September 2001. She received her Bachelor of Science in Nursing from Hunter College, her Master of Science in Nursing from Lehman College and an Advanced Certificate as a Pediatric Nurse Practitioner from Hunter College. She is also a Family Nurse Practitioner. She has over 20 years of teaching experience in undergraduate and graduate nursing education. Since 2013 she is a full Professor and Chairperson of the Nursing Department. Over the years she has served on numerous committees in both the Nursing Department and the College. She has worked for most of her nursing career in the emergency department of various hospitals in New York. She is a member of the several professional organizations where she has held various officer positions. She is married to a retired NYC Fireman/Registered Nurse and has two grown sons. In her spare time she enjoys both boating and reading.
Courses
NUR 2100 – Nursing of the Ill Adult
Education
Post Master's Certificate/Pediatric Nurse Practitioner
Hunter College,
Nursing - specialization in Nursing Education Herbert Lehman College,
CUNYBachelor of Science, Nursing Hunter College, CUNY
College Teaching

Kingsborough Community College
2001-present
College of Mount St. Vincent 1994- 2001
Herbert Lehman College 1992-1994
Queensborough Community College 1992
Selected Publications and/or Other Resources

Ficorelli C., Edelman M., Weeks B. (January 2013). Living donor renal transplant: A gift of life. Nursing 2013.43(1), Wolters Kluwer/Lippencott, Williams & Wilkins, 58-62.Myasthenia gravis: Helping patients have better outcomes. (September 2012). The Nurse Practitioner, 37 (2), Lippincott, Williams & Wilkins, 30-37.Hyland, D., Weeks, B., Ficorelli, C., Vanderbeek-Warren M. (2012). Bringing Simulation to Life. Teaching and Learning in Nursing. Elsevier Publishers, 107-112.Edelman, MA, & Weeks, B. (My-June, 2006). Do not pass "go". Nursing Made Incredibly Easy. 4(3), 64.Weeks, B. & Ficorelli, C. (March, 2006). Treating erectile dysfunction without first-line drugs. Nursing 2006. 36(3), 26-27.Weeks, B. & Ficorelli, C. (January, 2006). How new drugs help treat erectile dysfunction. Nursing 2006. 36(1), 18-19.Ficorelli, C. & Weeks, B. (May, 2006). Facing up to prostate cancer. Nursing 2006. 36(5), 66-68Weeks, B. & Ficorelli, C. (2005). The ABC's of BPH. Nursing 2005. 35(10), 68-69.Weeks, B. (November, 2005). Graves disease: The importance of early diagnosis. The Nurse Practitioner. 30(11), 34-45.
CONFERENCE (AND SCHOLARLY) PRESENTATIONS
Poster Presentations:
The Interactive Classroom,
NYC Nursing Education Consortium in Technology (NYCNECT) - January 2012
Research Interests
Awards Recognition, Distinctions and Grants
Edelman M., Ficorelli C., Weeks B. Bryan G. Woodward Community Grant: Empowerment through Education: A Peer-Mediated Initiative to Overcome Obesity Implemented: January 2011 – May 2012