COVID-19 UPDATES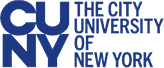 Sent: April 25, 2022
Subject: Safe Return from Spring Break
OFFICE OF THE CHANCELLOR
Dear CUNY Community,
I would like to welcome you back from what I hope was a restful Spring Break. We are now in the home stretch of the semester across our colleges, and I am especially looking forward to commencement season, my favorite time of the academic year.
We are closely following COVID-19 data and levels across the city. The CDC's COVID-19 Community Levels remain green (low) in Brooklyn, Bronx and Queens and are yellow (medium) in Manhattan and Staten Island. And the city's new alert level system that tracks transmission and health care capacity across the five boroughs remains green (low). We will continue to monitor CDC guidelines and consult with our state and city health officials to ensure the safety of our community. To that point, you can continue to monitor positive rates on CUNY campuses via our COVID-19 Safety Tracker.
While mask-wearing remains optional at the University, anybody who wants to continue wearing a mask should do so as an additional precaution to protect themselves and others. Remember that if you are up-to-date on your vaccinations and are exposed to a person who tests positive for COVID-19, you will need to wear a mask for 10 days after you last had close contact with that person and get tested at least five days after the contact. We continue to urge everyone who is not up-to-date on their vaccinations or has been granted a medical exemption or religious exception to wear a mask. Our full guidance on isolation and quarantine can be found here.
Free PCR testing continues to be available at CUNY testing sites for students, faculty and staff who may need it for any reason, and the University is continuing both its random testing program for vaccinated individuals and its mandatory testing for any employee still unvaccinated or anyone with approved medical exemptions or religious exceptions.
We have all worked very hard to make it to this point, despite the challenges and constant changes we have been presented with these past two years, and still we continue to move forward. I am proud of our sustained resilience and commitment, and I look forward to celebrating all of your accomplishments in the coming weeks.
Sincerely,
Félix V. Matos Rodríguez, Ph.D.
Chancellor