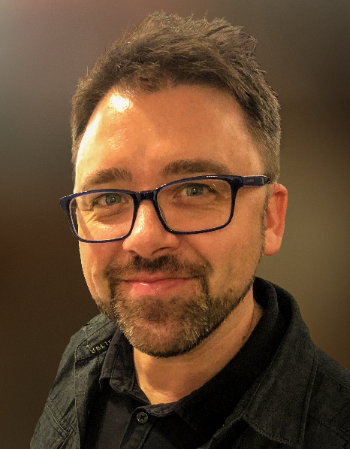 Jeremy Sawyer
Assc Professor
Behavioral Sciences
(718) 368-6892
V-206, Academic Village
Dr. Jeremy E. Sawyer is Assistant Professor of Psychology at CUNY's Kingsborough Community College. Jeremy studies how Vygotskian theory applies to children's development of language, cognition, and motivation. He has published on children's private speech, bilingualism, play and playful learning, and how political activism may reduce implicit bias. Jeremy's research on the Black Lives Matter movement and implicit racial bias has been covered in outlets including Pacific Standard, Popular Science, World Economic Forum, and The New York Times.
Jeremy teaches courses in developmental and educational psychology, and a course on disabilities geared toward educational settings. Jeremy has a doctorate in Developmental Psychology from the CUNY Graduate Center, and he is a NY State certified Bilingual (Spanish/English) School Psychologist who worked with children with disabilities in NYC Public Schools.
Jeremy co-facilitates CUNY Unlimited - a group of faculty, staff, and students that focuses on including students with intellectual disabilities in higher education. An avid chess player, Jeremy advises the KCC Chess Club. Originally from Buffalo, NY, Jeremy has lived in Florida, Georgia, California, and Medellin, Colombia.
KCC Courses
PSY 35: Educational Psychology
PSY 32: Developmental Psychology
PSY 24: Psychological Disorders in Young Children
Education
Ph.D. Developmental Psychology (CUNY Graduate Center)
M.S.Ed. School Psychology, Bilingual Spanish Extension (Queens College, CUNY)
B.A. Psychology (Stanford University, CA)
College Teaching
CUNY Kingsborough Community College (2018-Present)
Hunter College, Queens College, and College of Staten Island (2014-2017)
Selected Publications
Sawyer, J. & Brooks, P. J. (2021). Sociodramatic play enhances preschoolers' private speech and motivation across activities. Cognitive Development, 59.
Gampa, A. & Sawyer, J. (2021). A people's psychology of (anti-)racism. Science for the People, 23(3), 56-59.
Sawyer, J. & Gampa, A. (2020). Work alienation and its gravediggers: Social class, class consciousness, and activism. Journal of Social and Political Psychology, 8(1), 198-219.
Schlesinger, M., Sawyer, J., Hirsh-Pasek, K., & Fabiano, R. (2020). Play Captains on Play Streets: A community-university playful learning and teen leadership collaboration. Collaborations: A Journal of Community-Based Research and Practice, 3(1):5, 1-13.
Schlesinger, M. A., Hassinger-Das, B., Zosh, J. M., Sawyer, J., Evans, N. E., & Hirsh-Pasek, K. (2020). Cognitive behavioral science behind the value of play: Leveraging everyday experiences to promote play, learning, and positive interactions. Journal of Infant, Child, and Adolescent Psychotherapy, 19(2):5, 202-216.
Murano, D., Sawyer, J., & Lipnevich, A. (2020). A meta-analytic review of preschool social and emotional learning interventions. Review of Educational Research, 90(2), 227-263.
Sawyer, J. & Goldstein, T. (2019). Can guided play and storybook reading promote children's drawing development? Empirical Studies of the Arts, 37(1), 32–59.
Sawyer, J. & Gampa, A. (2018). Implicit and explicit racial attitudes changed during the Black Lives Matter movement. Personality and Social Psychology Bulletin 44(7), 1039–1059.
Sawyer, J. & Stetsenko, A. (2018). Revisiting Marx and problematizing Vygotsky: A transformative approach to language and speech internalization. Special issue of Language Sciences: Karl Marx and the Language Sciences, 70, 143-154.
Sawyer, J., Obeid, R., Bublitz, D., Schwartz, A., Brooks, P. J. & Richmond, A. J. (2017). Which forms of active learning are best? Comparing cooperative learning and writing-to-learn across modalities. Scholarship of Teaching and Learning in Psychology, 3(4), 257-271.
Sawyer, J. (2017). I think I can: Preschoolers' private speech and motivation in playful versus non-playful contexts. Early Childhood Research Quarterly, 38, 84-96.
Sawyer, J. (2016). In what language do you speak to yourself? A review of private speech and bilingualism. Early Childhood Research Quarterly, 36, 489-505.
Research Interests
Children's private speech (self-talk) as a tool for imagination, cultural understanding, and cognitive development.
Sociodramatic play and playful learning.
Psychological effects of activism and social movements such as Black Lives Matter, the Disability Rights Movement, and labor activism.
Institutional Affiliations
Jean Piaget Society (JPS)
Society for the Psychological Study of Social Issues (SPSSI)
International Society for Cultural-historical and Activity Research (ISCAR)
American Educational Research Association (AERA)
Awards and Grants
PSC-CUNY Research Award, 2021-2022 (Traditional B). "Putting the 'movement' into psychology: Integrating Vygotsky, social psychology, and social movements."
CUNY Community College Research Grant Program (CCRG), 2021. "Building the Early Part of the Teacher Pipeline: Factors that Impact Transfer and Retention Rates of Early Childhood Education Community College Students." Rebecca Garte and Jeremy Sawyer.
PSC-CUNY Research Award, 2019-2020 (Traditional A). To support psychological research on work alienation, class consciousness, and activism.
William Stewart Travel Award, 2019-2020.
Semi-Finalist, National Academy of Education/Spencer Dissertation Fellowship, 2017. National Academy of Education, Washington, DC.
In the Media
Research covered in World Economic Forum article "Colourism: How skin-tone bias affects racial equality at work." (August 26th, 2020) https://www.weforum.org/agenda/2020/08/racial-equality-skin-tone-bias-colourism/
Interviewed for Popular Science article "Anti-Black bias affects just about everyone. What's the best way to deal with implicit racism?" (June 17th, 2020) https://www.popsci.com/story/science/getting-rid-of-implicit-bias-racism/
Research covered in CUNY Graduate Center Psychology News story "Hopeful finding for protests: Racial bias declines during the Black Lives Matter movement." (June 9th, 2020) https://gc.cuny.edu/News/All-News/Detail?id=55106
Research covered in The New York Times article "Why most Americans support the protests." (June 5th, 2020) https://www.nytimes.com/2020/06/05/us/politics/polling-george-floyd-protests-racism.html
Research featured in "13 Scholars Shedding Light on the Roots of Racial Injustice." (February 7, 2020) CUNY Graduate Center News. https://www.gc.cuny.edu/News/All-News/Detail?id=54119
Research featured in Sum article "How did #BlackLivesMatter affect racism?" (August 29th, 2018) https://sum.cuny.edu/how-did-blacklivesmatter-affect-racism/
Interviewed for PsyPost article "Study: Racial bias declined during the Black Lives Matter movement – but not during Obama's presidency" (April 11th, 2018) http://www.psypost.org/2018/04/study-racial-bias-declined-black-lives-matter-movement-not-obamas-presidency-51027
Research featured in Pacific Standard article "Racism declined during the Black Lives Matter campaign" (April 2nd, 2018) https://psmag.com/social-justice/racism-declined-during-the-black-lives-matter-campaign
Personal Interests
Chess, tennis, travel, trying to learn guitar, and raising a toddler.