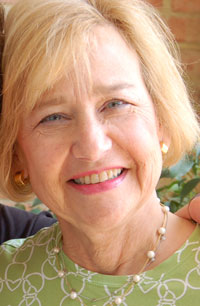 Jacqueline Scerbinski
Adj Assc Professor
Business
(718) 368-5555
M-355, Marine and Academic Center
Biography
Jacqueline Scerbinski, MBA, Finance, is an Associate Professor and Program Director of Retail Merchandising at CUNY, Kingsborough Community College in the Department of Business. The Retail Merchandising program offers a concentration in marketing or fashion. In addition, Professor Scerbinski is a co-faculty advisor of the Deca Club, a national business society for marketing and fashion majors. She also serves as an elected member of the department's P&B committee.
Before her academic career, Professor Scerbinski spent many years as a retail executive for both the Associated Merchandising Corporation and May Department Stores where she was a corporate buyer covering several apparel markets in the US and Far East. After leaving the retail industry she worked in the manufacturing sector as the National Sales Manager and Stylist for a branded Intimate Apparel line. It is her extensive industry background that she brings to the classroom as well as her ability to place senior students in rewarding intern positions in these markets.
Professor Scerbinski taught previously at Berkeley College and at LIU, Southampton, summer session, where she and her husband live. Her additional interests are as a translator and extractor of historic Italian civil and passport records for Family Search of Brigham Young University. She has also served on the Board of Trustees for six years at The Southampton Historical Museum. Most recently Professor Scerbinski authored three local history books about Southampton and her new edition, "Our Water Mill" is due out in September 2010.
Courses

Retail Merchandising
Fashion Merchandising
Field Experience
Foundations of Business
Consumer Behavior (a new course, beginning fall 2010, developed by Professor Scerbinski)
Education

St. John's University, Masters of Business Administration, Finance, MBA, 1989
Hunter College, Bachelor of Arts English Literature, BA, 1966
College Teaching

CUNY, Kingsborough, Retail Merchandising (1986 – Present)
Berkeley College, English Literature, Fashion Merchandising (1982-1984)
Selected Publications and/or Other Resources

Scerbinski, J. (Spring 2010) "College Interns: An Entrepreneurial Response to a Cost-Conscious Economy", New England Journal of Entrepreneurship, Volume 13, No. 1.
Scerbinski, J. (Fall 2009) Time and Place Utility and the Requirement for Spontaneity", Quarterly Review of Distance Education, Volume 10, Number 3.
Scerbinski, J. (2010) Book Review, "Lessons from World-Class Retailers" by Barry Berman.
Scerbinski, J. (2004) Curator: "The Origins of American Style," Southampton Historical Museum, in celebration of US Open, Shinnecock Golf Club; Lecture: "The Way They Wore-Women's Fashions at the Turn of the Century".
Research Interests

Costume History
Retailing
Awards Recognition, Distinctions and Grants

Years of Service Award, Kingsborough Community College, 2008
20 Years Service Certificate, Deca Advisor, 2007
Certificate of Appreciation Favorite Teacher, 2003
Appointed Member of the Board of Trustees, Southampton Historical Museum
Institutional Affiliations / Professional Societies

Fashion Advisory Board, Retail Merchandising Program
Personal Interests

Italian language, literature, translating.
Singing
Biking
Travel
Family