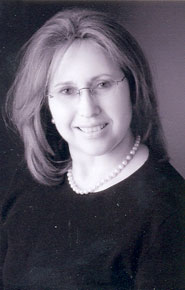 Gloria Pollack
Professor
World Languages and Cultures
(718) 368-5276
E-325, E Cluster
Biography
Dr. Gloria Wiederkehr-Pollack is Professor of Hebrew Language and Literature and Coordinator of the Hebrew/Yiddish Program. She holds a BA and BRE from Stern College (graduating valedictorian and recipient of the Bnai Zion Gold Medal Award for proficiency in Hebrew), an MA from New York University in Hebrew and Judaic Studies where she was the recipient of a National Defense Foreign Language Fellowship and an M.Phil. and a Ph.D. from Columbia University in Middle East languages and Cultures, where she was the recipient of the Center for Israel and Jewish Studies Fellowship.
Dr. Pollack has authored three major books that encompass a full range of Hebrew language and literature: Eliezer Zweifel and The Intellectual Defense of Hasidism (NJ: KTAV, 1995), The Jewish Festivals in Ancient, Medieval, and Modern Sources (NY: Sepher Hermon Press, 1997), and Reading, Writing, and Rudimentary Hebrew (NY: Sepher Hermon Press, 2005). She has authored several peer review articles on Hasidism and the Haskalah (the Jewish Enlightenment), areas that have been of particular interest to her, and has presented at the American Academy for Jewish Research. Dr. Pollack has been a frequent invited lecturer as a visiting scholar at various public forums.
Dr. Pollack has recently completed two articles in refereed journals: "Self-Effacement ( Hitbatlut ) in the Bible" (the Jewish Bible Quarterly , vol. 35), and "Self-Nullification: "The Paradox of Surrender and Permanence" ( B'Or Ha'Torah Journal of Science, Art, & Modern Life , vol. 16).
Dr. Pollack is included in Who's Who Among America's Teachers, is listed in 2000 OutstandingIntellectuals of the 21st Century, in Who's Who of Women in Education, Honors Edition (2006), in Empire Who's Who Executive and Professional Registry (2006), and has been granted The International Biographical Centre's 21stCentury Award for Achievement.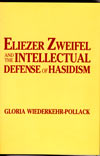 Selected Publications and/or Other Resources
Eliezer Zweifel and The Intellectual Defense of Hasidism (NJ: KTAV, 1995)
The Jewish Festivals in Ancient, Medieval, and Modern Sources (NY: Sepher Hermon Press, 1997)
Reading, Writing, and Rudimentary Hebrew (NY: Sepher Hermon Press, 2005)
Self-Effacement (Hitbatlut) in the Bible (the Jewish Bible Quarterly, vol. 35)
Self-Nullification: The Paradox of Surrender and Permanence (BOr Ha Torah Journal of Science, Art, & Modern Life, vol. 16)