Emily Schnee
Full Time Faculty
English
Contact:
Phone: (718) 368-5542
Email: Emily.Schnee@kbcc.cuny.edu
Office Location: C-117, C Cluster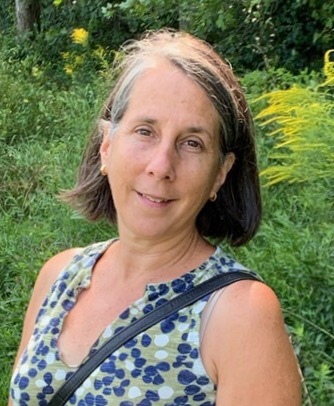 Biography
Emily Schnee is Professor of English at Kingsborough, where she has taught since 2008. She currently teaches Composition I and II as well as in the Accelerated Learning Program. Her research focuses on questions of equity and justice in community college education.

Courses
English 12 – Composition I
English 24 – Composition II
Accelerated Learning Program
Education
The Graduate Center, City University of New York, Ph.D. Urban Education
Teachers College, Columbia University, M.A.
Tufts University, B.A.
College Teaching
Kingsborough Community College, 2008 – present
Queens College, Worker Education Program, 1995 – 2005

Recent Publications
Schnee, Emily. "Teaching Note: Reading Immigration with The Book of Unknown Americans by Cristina Henríquez." Radical Teacher 110, 2018, 68 – 70.
Schnee, Emily. Review of Schooltalk: Rethinking What We Say About – and to – Students Every Day by Mica Pollock. Radical Teacher 110, 2018, 58 – 60.
Schnee, Emily. "Reading across the Curriculum at an Urban Community College: Student and Faculty Perspectives on Reading." Community College Journal of Research and Practice, 2017.
Schnee, Emily, Alison Better, and Martha Clark Cummings, Eds. Civic Engagement Pedagogy in the Community College: Theory and Practice. Cham: Springer, 2016.
Schnee, Emily, and Jamil Shakoor. "Self/Portrait of a Basic Writer: Broadening the Scope of Research on College Remediation." Journal of Basic Writing 35.1, 2016, 44-73.
Kimball, Elizabeth, Emily Schnee and Liesl Schwabe. "Writing the Personal in an Outcomes-Based World." Composition Studies 43.2, 2015, 113-31.
Schnee, Emily. "'A Foundation for Something Bigger' – Community College Students' Experience of Remediation in the Context of a Learning Community." Community College Review 42.3, 2014, 242-61.
McCormack, Tim, Emily Schnee, and Jason VanOra. "Researching Up: Triangulating Qualitative Research to Influence the Public Debate of 'On-Time' College Graduation." Teachers College Record 116.4, 2014.
Recent Grants
Recipient of 2019 – 2020 CUNY Collaborative Pedagogical Research Grant: Assessing the Impact of Collaborative Professional Development on the Teaching of College Reading at Kingsborough Community College
Recipient of 2018 – 2019 PSC/CUNY Grant: Understanding the Community College Persistence of Black and Latino Men: A Longitudinal Study
Recipient of 2017 – 2018 PSC/CUNY Grant: Understanding Community College Persistence from the Bottom Up: A Longitudinal Study of Student Experience
Recipient of 2015 – 2016 Chancellor's Research Fellowship: Understanding Community College Persistence and Graduation Rates from the Bottom Up: A Mixed Methods, Longitudinal Study of Student Experience and Perspectives
Recipient of 2015 – 2016 PSC/CUNY Grant: Reading Across the Curriculum: Community College Student and Faculty Perspectives on Reading