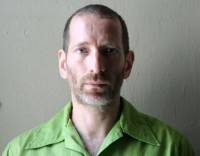 Anthony Alessandrini
Professor
English
(718) 368-5610
D-113, D Cluster
Courses
Literature and Film (ENG 65)
Poetry (ENG 42)
Short Fiction (ENG 40)
Classical and Biblical Literature (ENG 31)
Introduction to Literature (ENG 30)
Freshman English II (ENG 24)
Freshman English I (ENG 12)
Developing Competence in Writing (ENG 93)
Developing Fluency in Reading and Writing (ENG 91)
Education

PhD, Literatures in English, Rutgers University, 2000
Women's Studies Certificate, Rutgers University, 2000
MA, Near Eastern Studies, New York University, ABD
MA, English and Comparative Literature, Columbia University, 1994
BA with Honors, English Language and Literature, Fairleigh Dickinson University, 1991
College Teaching

Assistant Professor of English, Kingsborough Community College/CUNY, Fall 2005-present. Co-Chair of the Department of English Literature Committee.
Adjunct Assistant Professor, English & Comparative Literature, Columbia University, 2006.
Assistant Professor of English, Kent State University, 1999-2002. Member of the PhD in Literature Committee, the Women's Studies Program, and the LGBT Studies Program.
Visiting Professor of English, New York University, 2001.
Teaching Assistant, English Department and Women's Studies Program, Rutgers University, 1995-1999.
Selected Publications and/or Other Resources

Books: Editor, Frantz Fanon: Critical Perspectives (New York: Routledge, 1999).
Selected Articles:
"Frantz Fanon, Jamaica Kincaid, and the Futures of Postcolonial Literature," forthcoming in the Journal of Postcolonial Writing 47 (2011).
"'Enough of This Scandal': Reading Gilroy through Fanon, or Who Comes After 'Race'?" forthcoming in Retrieving the Human: Reading Paul Gilroy, ed. Rebecka Rutledge Fisher and Jay Garcia (University of North Carolina Press, 2011).
"American Innocence and Its Victims: The Pakistani Edition," in Jadaliyya (October 2010).
Part 1 | Part 2
"Guilty of Being Muslim," in Jadaliyya (October 2010).
"'Sensitivity': The New Islamophobia," in Dissident Voice (August 2010).
"The Humanism Effect: Fanon, Foucault, and Ethics Without Subjects," in Foucault Studies 7 (2009).
"Darwish's Revenants," in Reconstruction: Studies in Contemporary Culture 9.4 (2009).
"The Violation of the Global Anti-War Movement," in The World Tribunal on Iraq: Making the Case Against War, ed. Müge Gürsoy Sökemen (New York: Olive Branch Press, 2007).
"The Great Debate About Aroma Coffee," in CounterPunch (4 September 2006).
"The Evil of Banality," in CounterPunch (13 June 2006); reprinted in Critical Moment 17 (2006).
"The New State of Poetics," in Arab Studies Journal 15 (Winter 2006).
"Blow Up," in Arab Studies Journal 13-14 (Spring 2006).
"Reading the Future," in Cultural Studies 17 (2003).
"My Heart's Indian for All That': Bollywood Film between Home and Diaspora," in Diaspora: A Journal of Transnational Studies 10 (2003).
"Reading Bharati Mukherjee, Reading Globalization," in World Bank Literature, ed. Amitava Kumar (Minneapolis: U of Minnesota P, 2003).
"Moral Silences," in Al-Ahram Weekly (Cairo) (11-17 December 2003).
"Iraq Reconstruction Tracker" (co-authored with Elizabeth Rosenberg and Adam Horowitz), in Middle East Report 227 (2003).
Selected Poetry:
"Village St. Paul," in Sixth Finch (Spring 2010).
"Shadow and Sun" and "Control Room," in Splash of Red (Winter 2009).
Two poems ["Night falls." and "New Jersey Transit, Easter Evening,"] in Splash of Red (Summer 2009).
Four poems ["Passed through a cemetery coming here," "A Note on the Type," "Silence," and "The Eye"], inMARY Magazine (Fall/Winter 2008).
"Four Ways to Remove a Wall (A Field Guide)," in Tin House 32 (2007).
Research Interests

My areas of interest include postcolonial literature and film, Middle East culture and politics, and critical theory. Articles in progress or under consideration include two essays on Frantz Fanon, a review essay on the study of Turkish cinema, and an article dealing with the Bengali writer Mahasweta Devi. I am working on several book projects: an edited collection on Turkish literature and film in a global context; a book of essays dealing with the work of Frantz Fanon; and a critical study dealing with the use of the concept of "critical thinking." I am also working on two poetry chapbooks.
Awards Recognition, Distinctions and Grants

PSC-CUNY 40 Research Award, City University of New York, Summer 2009.
Mellon Faculty Fellowship (Topic: "The Sacred and the Secular"), The Center for the Humanities at The Graduate Center of the City University of New York, 2008-2009. Project Title: "'Do They Have a Different God in Europe?' Islam, Secularism, Nationalism, and the Question of Turkish Identity in the Work of Orhan Pamuk."
Related Links
A Few Favorite Websites:
92nd Street Y
Arab Studies Journal
The Colbert Report
The Daily Show
Democracy Now!
Facebook
The Guardian
Jadaliyya
MERIP
Mondoweiss
Nick Flynn
NYC Coalition to Stop Islamophobia
The Onion
Patricia Alessandrini (mom)
Poetry Society of America
Poets House
Rukiye Sahin
Salon
Sixth Finch
Tarpaulin Sky Press & Literary Journal
Top Chef
U.S. Campaign for the Academic & Cultural Boycott of Israel