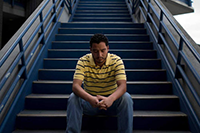 Illegal Immigrants in the US
By VIVIAN YEE, KENAN DAVIS and JUGAL K. PATEL New York Times, March 6, 2017
Geography and demography are only two ways to anatomize 11 million unauthorized immigrants in the U.S.. Circumstance offers another: As he seeks to tighten law enforcement's grip on unauthorized immigrants, Mr. Trump will grapple with a population of people who arrived in several ways and for myriad reasons, each slice presenting its own challenges.
AAC&U President's Call to Action
By CAROL GEARY SCHNEIDER
Association of American Colleges & Universities
, 2016
Carol Geary Schneider, AAC&U President, Issues call to action on diversity, equity, and Inclusion in wake of court Decision on race-based admissions. The full text of the President's statement can be found
here
.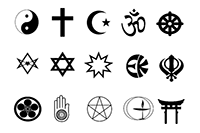 COLLEGES SHOULD BE
NURTURING INTERFAITH LEADERS
By EBOO PATEL The Chronicle of Higher Education, 2016
In an era of frightening prejudice and violence related to religious diversity, colleges must do the same when it comes to nurturing interfaith leaders.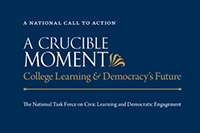 A Crucible Moment: College Learning & Democracy's Future
Association of American Colleges & Universities, 2016
A report by the "National Task Force on Civic Learning and Democratic Engagement" published in 2013. It contends that "the competencies basic to democracy cannot be learned only by studying books; democratic knowledge and capabilities are honed through hands on, face to face, active engagement in the midst of differing perspectives about how to address common problems that affect the well-being of the nation and the world."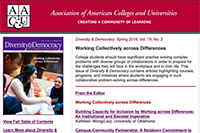 Diversity & Democracy (Spring 2016)
College students should have significant practice solving complex problems with diverse groups of collaborators in order to prepare for the challenges they will face in the workplace and in civic life. This issue of Diversity & Democracy contains articles highlighting courses, programs, and initiatives where students are engaging in such collaborative problem-solving across differences.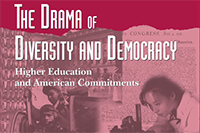 The Drama of Diversity and Democracy
Association of American Colleges & Universities, 2011
In releasing this new edition of The Drama of Diversity and Democracy, the Association of American Colleges and Universities invites higher education to reengage with one of our most foundational questions: the role educators can and should play in building civic capacities knowledge, skills, commitments, collaborations for our diverse and globally connected democracy.
Educating for Religious Pluralism and Inclusive Citizenship
By REZA FAKHARI Association of American Colleges & Universities, 2015
Written by Reza Fakhari, the perspective argues that interreligious understanding and engagement is an important component of teaching students to understand and address the consequences of globalization at home especially in the United States, arguably the world's most religiously diverse nation. Such understanding is both imperative to America's global competiveness and national security and an effective approach to addressing global interreligious conflict and extremism.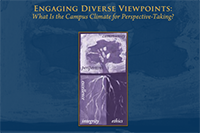 Engaging Diverse Viewpoints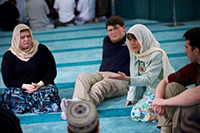 Lab for Interfaith Studies in Pennsylvania Dutch Country
By SAMUEL G. FREEDMAN New York Times, April 29, 2016
While Elizabethtown is the only college to confer a bachelor's degree in Interfaith Studies, 16 others around the nation have recently started minors, certificate programs or course sequences in interfaith or interreligious studies.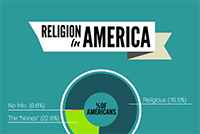 Value of Teaching Religious Literacy
By ULRICH ROSENHAGEN The Chronicle of Higher Education, December 02, 2015
The ideal way to learn a foreign language is often to immerse oneself in a culture where the language is spoken, from native speakers in their own habitat. How can colleges create a similar learning experience when it comes to their students religious commitments and convictions?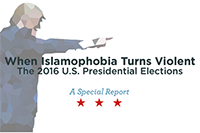 When Islamophobia Turns Violent:
The 2016 U.S. Presidential Elections
By BRIDGE INITIATIVE TEAM The Bridge Initiative, 2016
This report highlights trends and patterns surrounding Islamophobia since the start of the 2016 U.S. presidential election cycle. It does so in the broader context of hatred, violence and social hostilities confronting Muslims as a minority faith group in contemporary America and with a particular focus on acts and threats of violence.