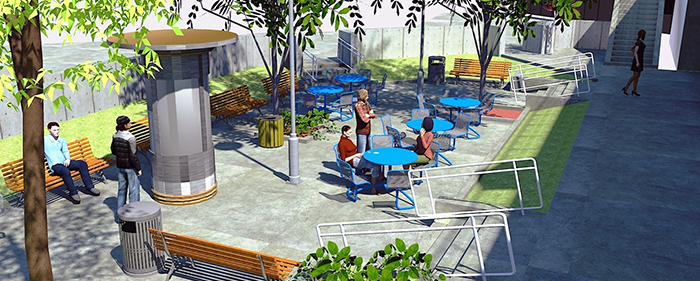 Key Design Features
A clearly marked Information Center by the Main Gate designed to help incoming students and visitors get answers to all their questions in one place
A centrally-located Engaged Kingsborough hub housing full-time SU&IC staff where continuing students can go to learn about anything at KCC and be referred to appropriate offices
An interactive virtual bulletin board, iBoard , where students can post listings to share with their fellow students
Glass walls to promote transparency and provide an open feel while still offering private meeting space for both formal and informal clubs, groups and associations
Comfortable, welcoming gathering spaces and conference rooms for students and faculty alike
Recreational spaces that promote relaxation and informal inter actions as well as quiet study areas
Unifying color scheme and incorporation of SU&IC logo that will tie in other adjacent, student-centered areas, such as the bookstore, main cafeteria and radio station
A Welcome Way leading up to the center that showcases the many nationalities and languages represented at Kingsborough
An adjacent, outdoor garden plaza where students and faculty can seasonally enjoy Kingsborough's beautiful campus
A dedicated interfaith room aka Common Ground room that will offer interfaith programming in conjunction with the Holocaust Center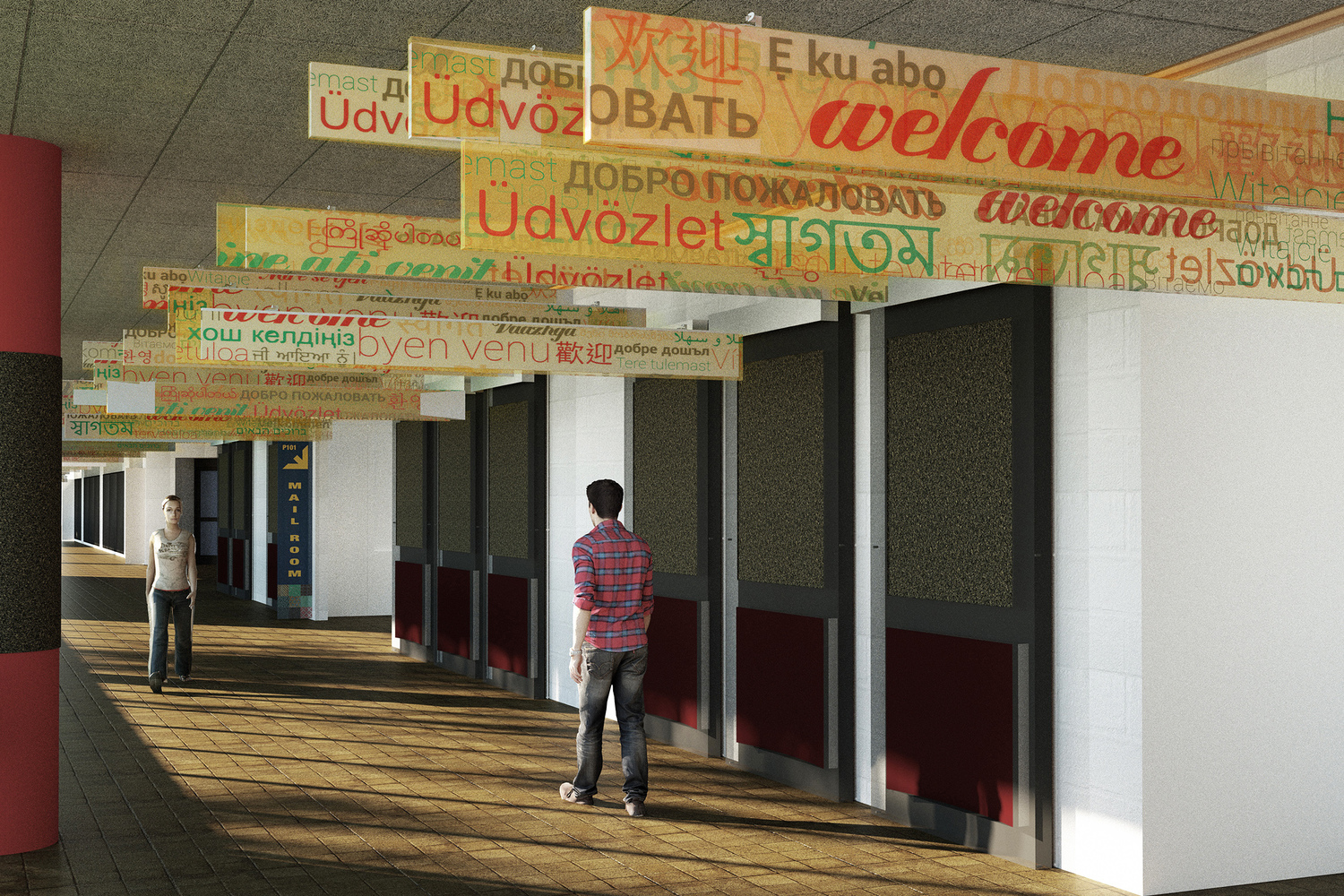 INFORMATION CENTER, WELCOME WAY & iBOARD
A clearly marked Information Center by the Main Gate designed to help incoming students and visitors get answers to all their questions in one place. A Welcome Way, showcasing the many nationalities and languages represented at Kingsborough through suspended ceiling decorative signs, connecting the Information Center to the heart of SU&IC through a long renovated corridor, making it an attractive space for appropriate programming and activities. An interactive virtual bulletin board, iBoard , where students can post listings to share with their fellow students, is located in the Welcome Way as well.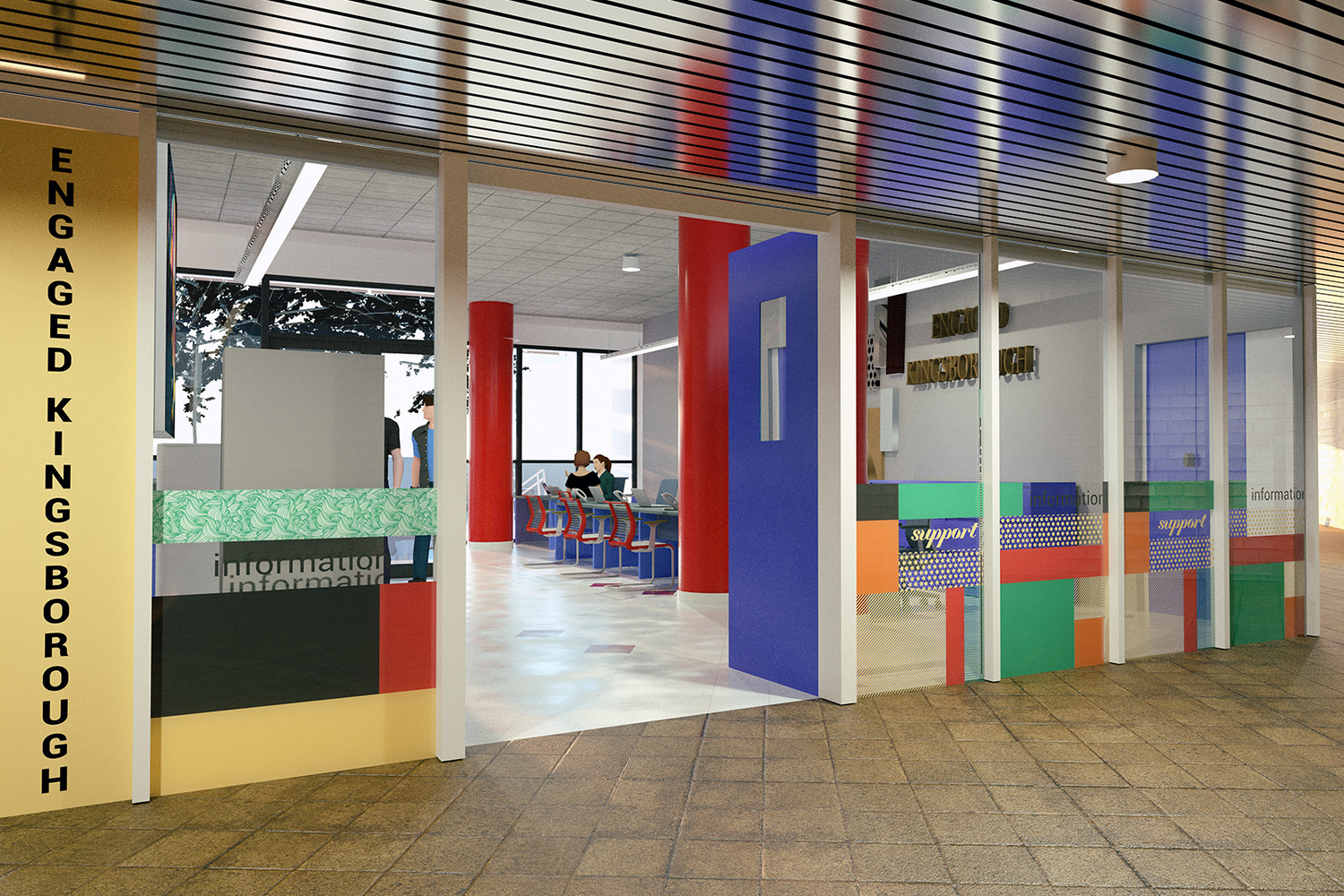 ENGAGED KINGSBOROUGH
A centrally-located Engaged Kingsborough hub, facing the high-trafficked Main Cafeteria and accessible through the Garden Plaza as well, housing full-time SU&IC staff where continuing students can go to learn about anything at KCC and be referred to appropriate offices.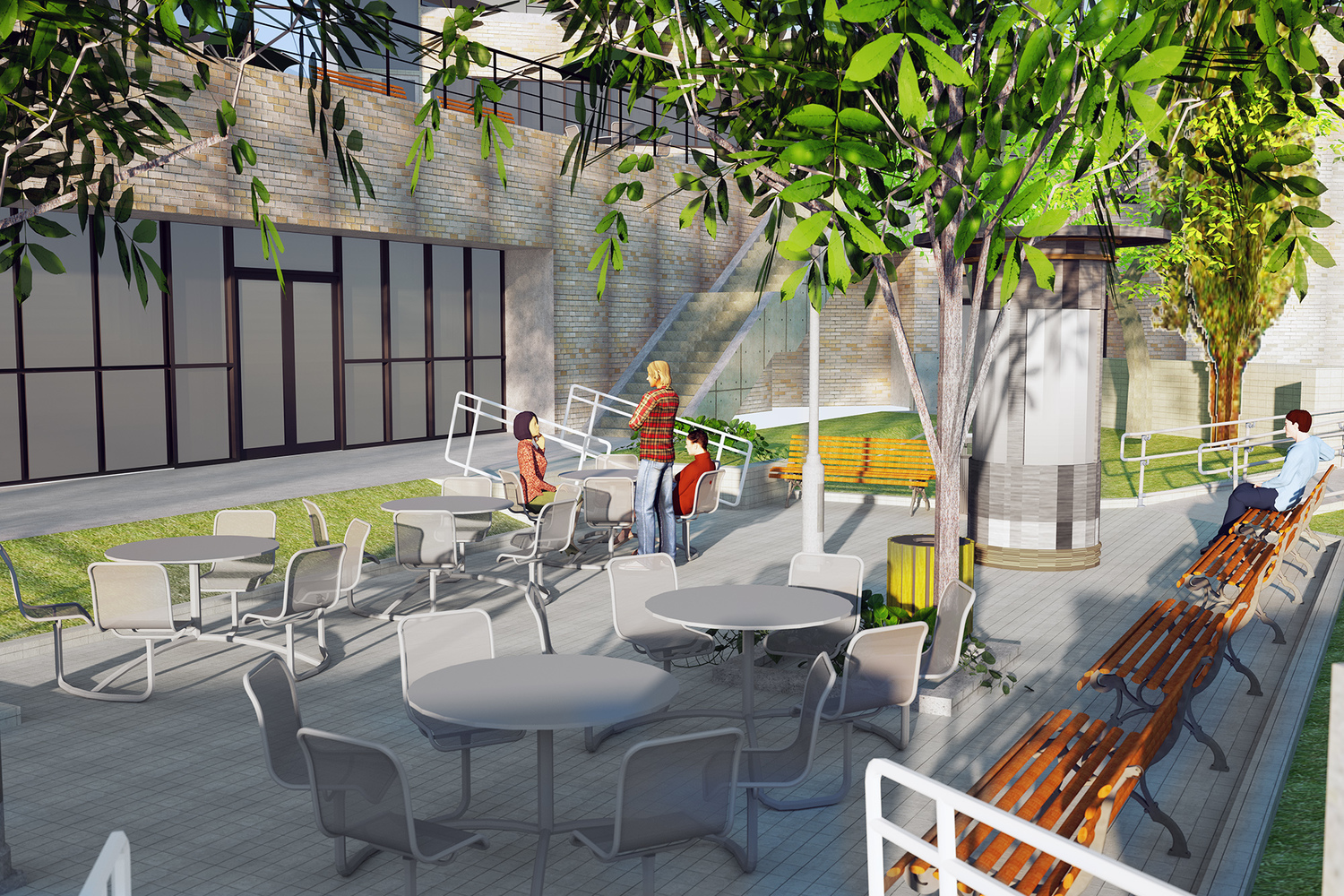 GARDEN PLAZA
An outdoor Garden Plaza, adjacent to Engaged Kingsborough hub and Faculty & Staff Dining Room, where students and faculty can seasonally enjoy Kingsborough's beautiful campus. The Faculty and Student Conference Rooms above open into a terrace and overlook the Garden Plaza through glass walls. Suitable for receptions as well.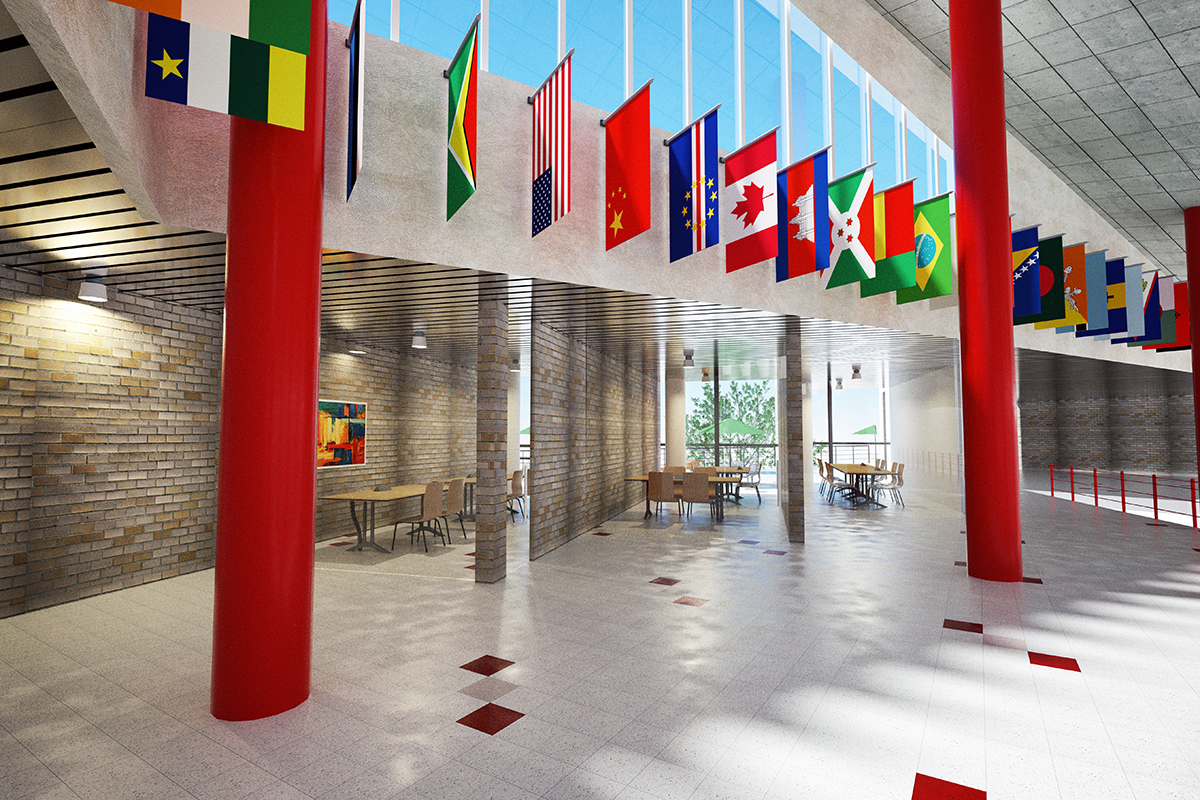 STUDENT & FACULTY CONFERENCE ROOMS
Well-equipped adjacent student and faculty conference rooms with glass walls to promote transparency and provide an open feel while still offering private meeting space for both formal and informal clubs, groups, and associations. The conference rooms are located in the beautiful International Hall of Flags area and open to a terrace overlooking the Garden Plaza.