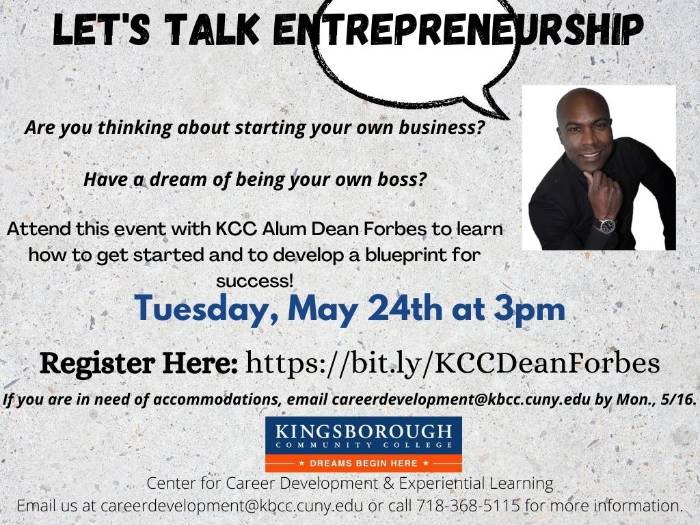 LET'S TALK ENTREPRENEURSHIP

Are you thinking about starting your own business?  Have a dream of being your own boss?  Attend this event with KCC Alum Dean Forbes to learn how to get started and develop a blueprint for success!
When: Tuesday, 24 May, 2022
Time:
Facilitator: Marisa Joseph

Register In Advance for this meeting/Zoom Register Link Below:
https://zoom.us/meeting/register/tJUrd-6qqDIpHdQABP-i3SBMVPU6_4tU5rar

After registering, you will receive a confirmation email containing information about joining the meeting.