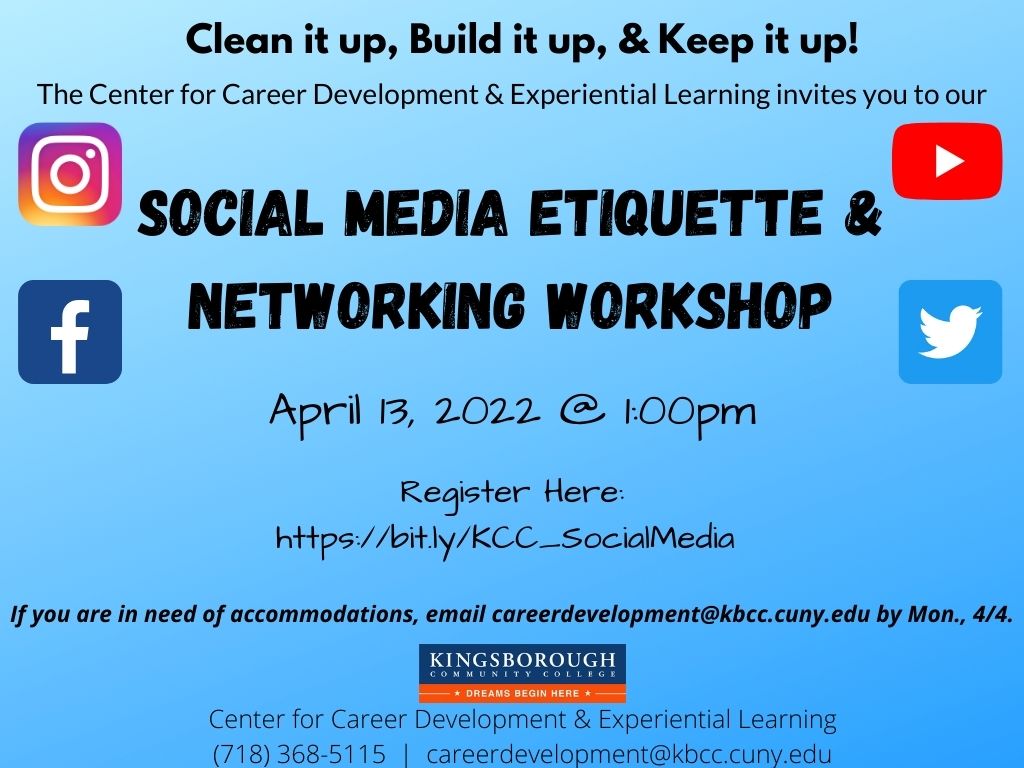 Join us for a workshop on Social Media Etiquette & Networking! Now more than ever, your online presence can make or break you! Hence it is important to know the do's and don'ts when it comes to your online image!
When: Wednesday, 13 April, 2022
Time:
Facilitator: Marisa Joseph

Register In Advance for this meeting/Zoom Register Link Below:
https://bit.ly/KCC_SocialMedia

After registering, you will receive a confirmation email containing information about joining the meeting.