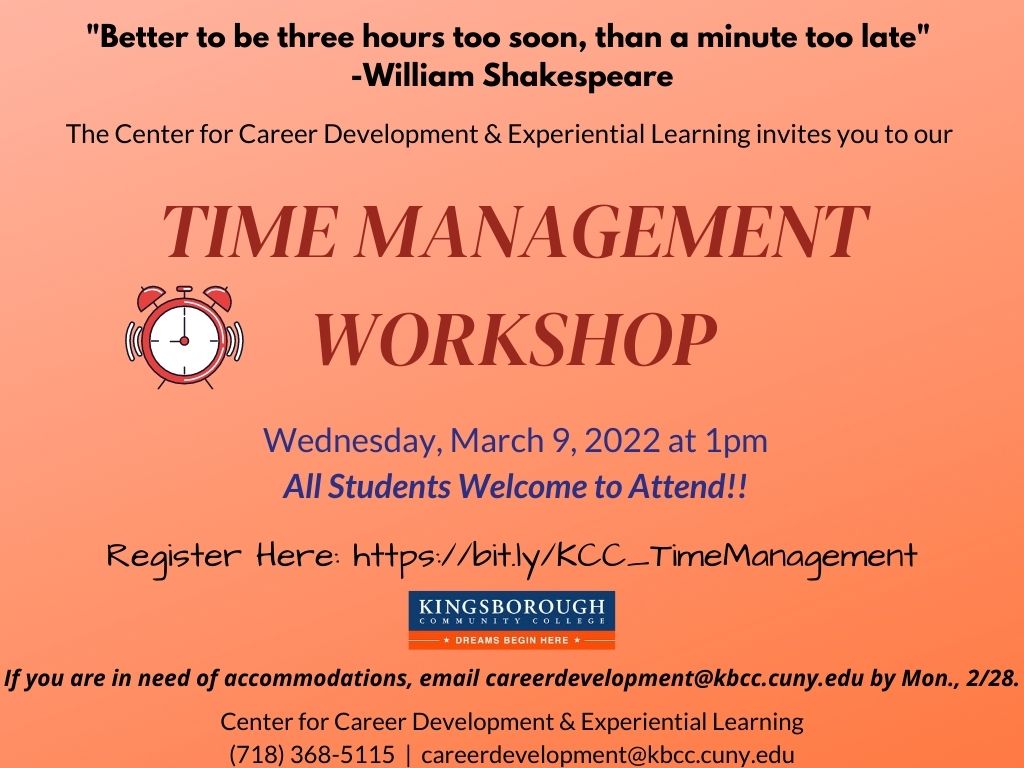 TIME MANAGEMENT WORKSHOP
How well do you manage your time?  Attend our Time Management Workshop to gain valuable information and tips regarding this very important soft skill!
When: Wednesday, 09 March, 2022
Time:
Facilitator: Marisa Joseph

Register In Advance for this meeting/Zoom Register Link Below:
https://bit.ly/KCC_TimeManagement

After registering, you will receive a confirmation email containing information about joining the meeting.