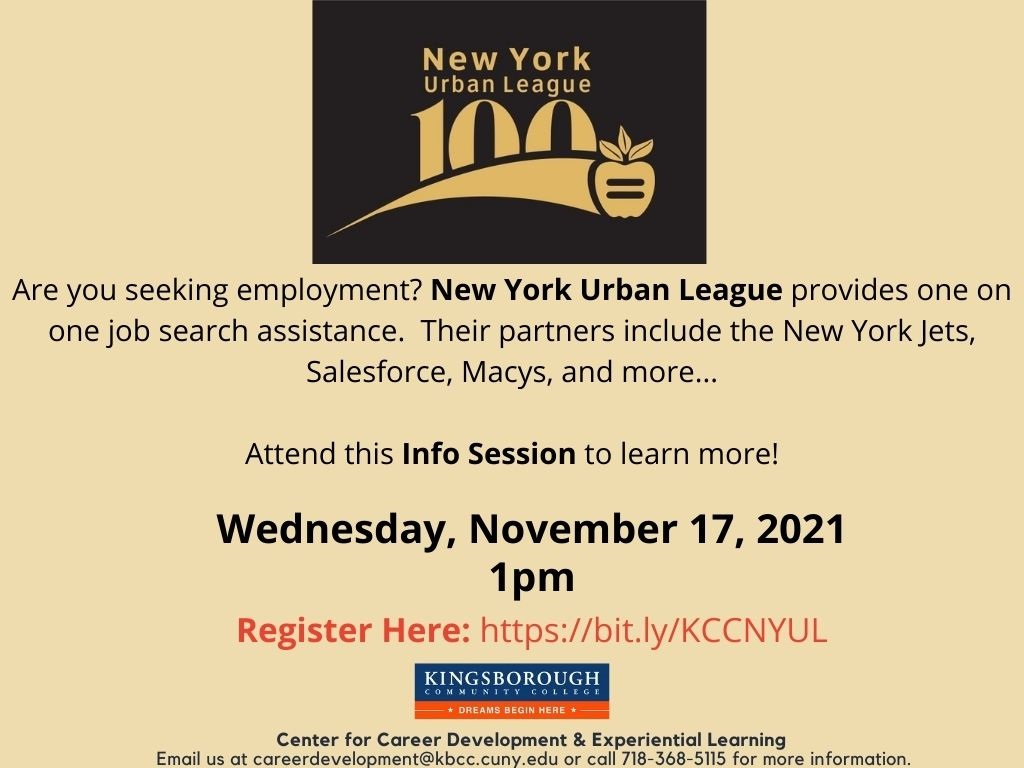 Are you seeking employment? New York Urban League provides one on one job search assistance.  Their partners include the New York Jets, Salesforce, Macys, and more...  Attend this Info Session to learn more!
When: Wednesday, 17 November, 2021
Time:
Facilitator: Marisa Joseph

Register In Advance for this meeting/Zoom Register Link Below:
After registering, you will receive a confirmation email containing information about joining the meeting.