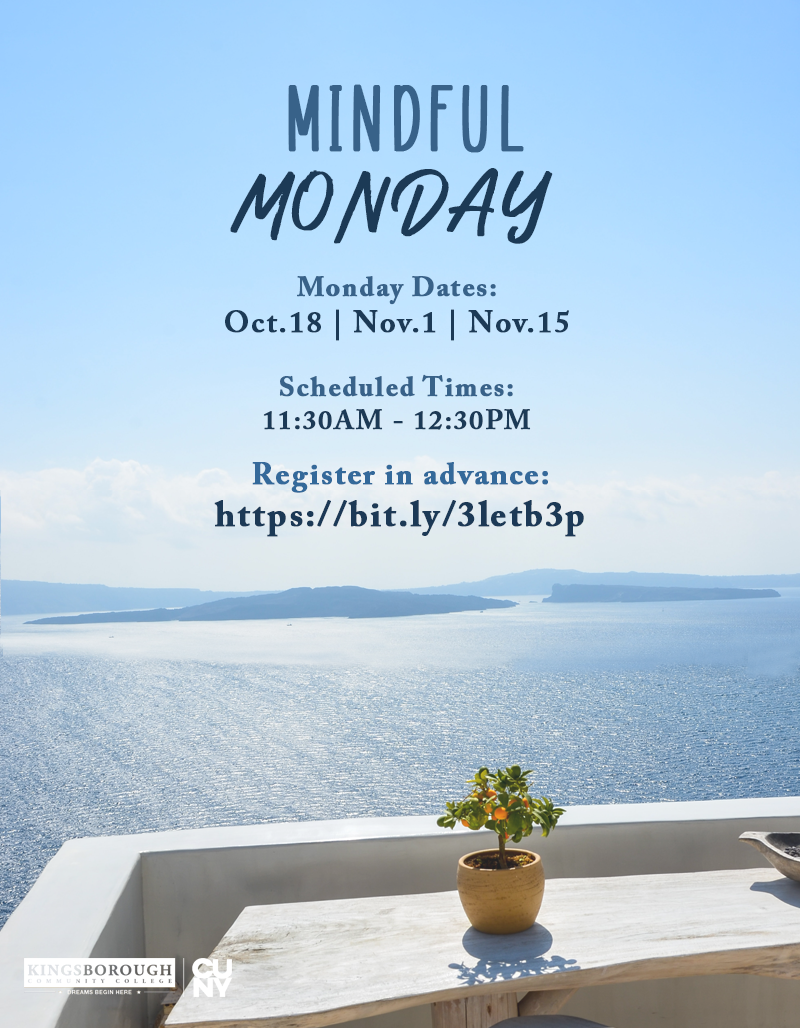 Mindful Monday offers a virtual, comfortable space where you are guided and encouraged to stop and focus on the "here and now". Understand that stress is a natural response to everyday life.
Mindfulness is proven to reduce stress and enhance well-being which can be beneficial to you.
Mindful Monday: Starting October 18, 2021
Dates:  10/18, 11/01 and 11/15 from 11:30 am -12:30 pm 
When: Monday, 18 October, 2021
Time:
Facilitator: Ilona Fridson, LCSW

Register In Advance for this meeting/Zoom Register Link Below:
https://us02web.zoom.us/meeting/register/tZEscu6vrzsvH9To1aY3OINcBZICSzkSuSwT

After registering, you will receive a confirmation email containing information about joining the meeting.