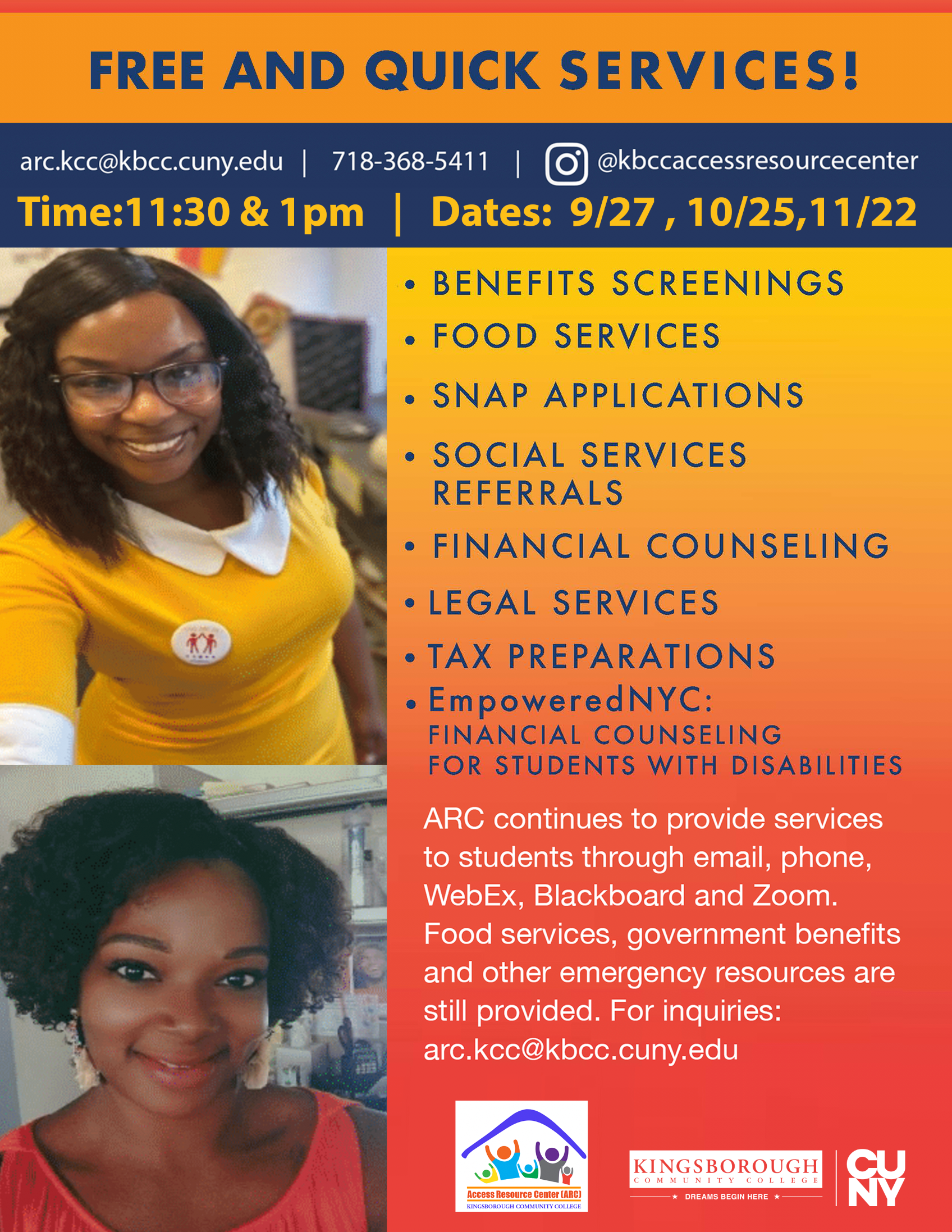 ARC Info Sessions dates  9/27, 10/25, 11/22 
Time: 11:30 am - 1:00 pm


How can ARC assist you through your academic journey? Come and find out!
When: Monday, 27 September, 2021
Time:
Facilitator:
Register In Advance for this meeting/Zoom Register Link Below:
https://www.kbcc.cuny.edu/arc/events.html

After registering, you will receive a confirmation email containing information about joining the meeting.