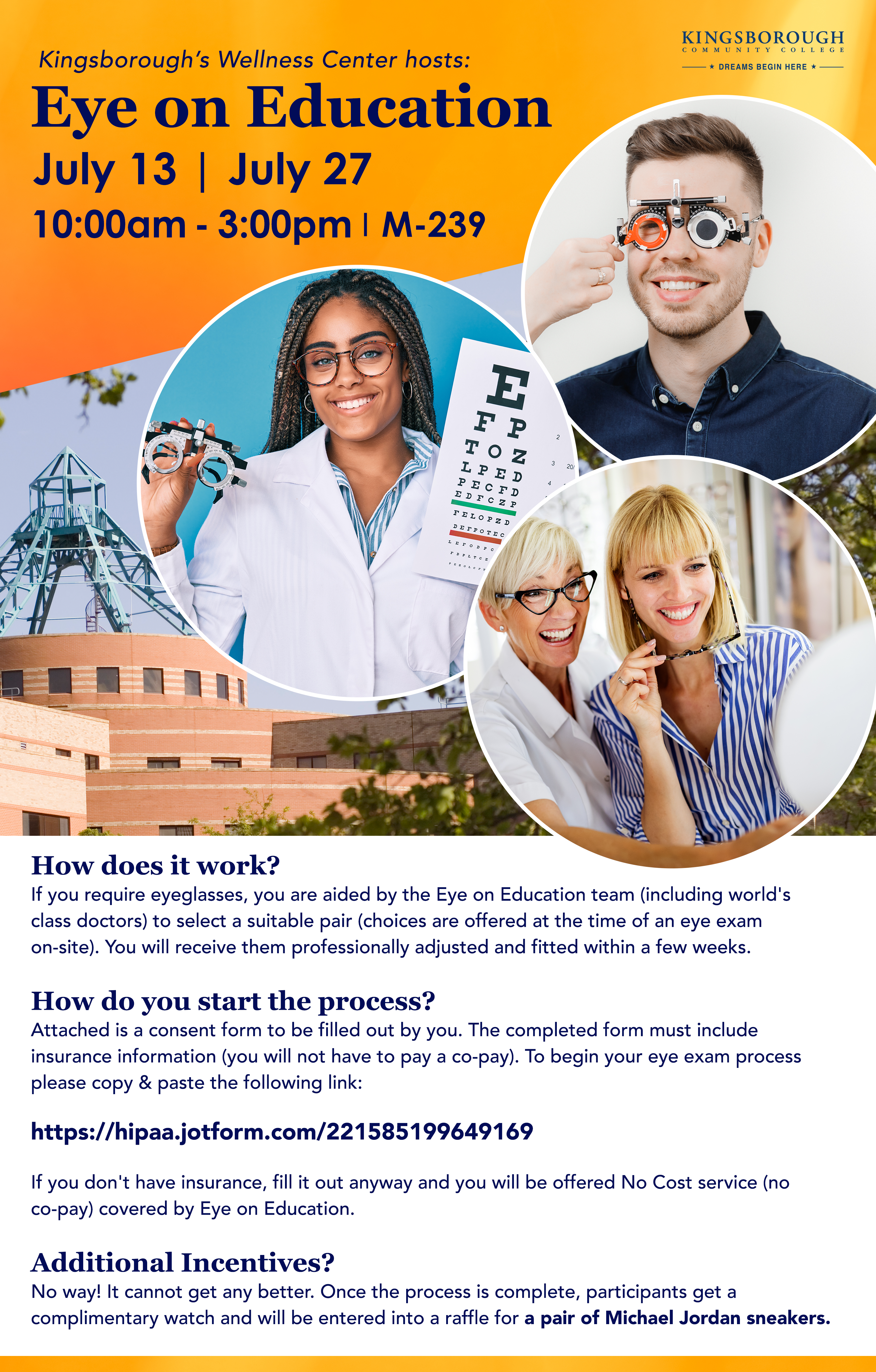 Kingsborough's Wellness Center hosts: Eye on Education
How does it work?
If you require eyeglasses, you are aided by the Eye on Education team (including world's
class doctors) to select a suitable pair (choices are offered at the time of an eye exam
on-site). You will receive them professionally adjusted and fitted within a few weeks. 
How do you start the process?
Attached is a consent form to be filled out by you. The completed form must include
insurance information (you will not have to pay a co-pay). To begin your eye exam process
click on the following link:
https://hipaa.jotform.com/221585199649169
If you don't have insurance, fill it out anyway and you will be offered No Cost service (no
co-pay) covered by Eye on Education
Additional Incentives?
No way! It cannot get any better. Once the process is complete, participants get a
complimentary watch and will be entered into a raffle for a pair of Michael Jordan sneakers.
When: Wednesday, 13 July, 2022
Time:
Facilitator: Wellness Center

M-239 -Kingsborough Community College
Kingsborough Community College

Brooklyn
,
NY
11235
United States
https://www.kbcc.cuny.edu/sws/events.html