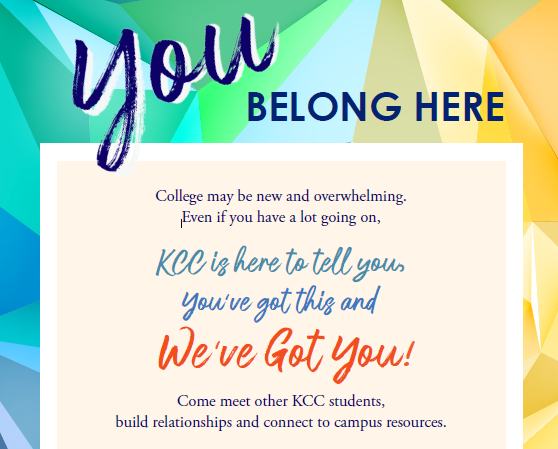 You Belong Here: Single Mothers 9/13 @1pm 
College may be new and overwhelming. Even if you have a lot going on, KCC is here to tell you - you've got this and WE'VE Got YOU!
"You Belong Here" is a series to welcome KCC students, build relationships with peers, and connect to campus resources. 
Register in advance for this meeting:
After registering, you will receive a confirmation email containing information about joining the meeting.
 The "You Belong Here" Series is hosted by the Student Union and Intercultural Center. For more information, email Helen Nasser at Helen.Nasser@kbcc.cuny.edu. 
When: Monday, 13 September, 2021
Time:
Facilitator:
Kingsborough Community College
2001 Oriental Boulevard

Brooklyn
,
NY
11235
United States
https://www.kbcc.cuny.edu/newstudentorientation/New-Student-Events.html